Meet the Composer
We chatted to our musician & composer & sustainability director Georgina MacDonell Finlayson about her experiences on the Not So Ugly Duckling team and what she's looking forward to at the Fringe this year.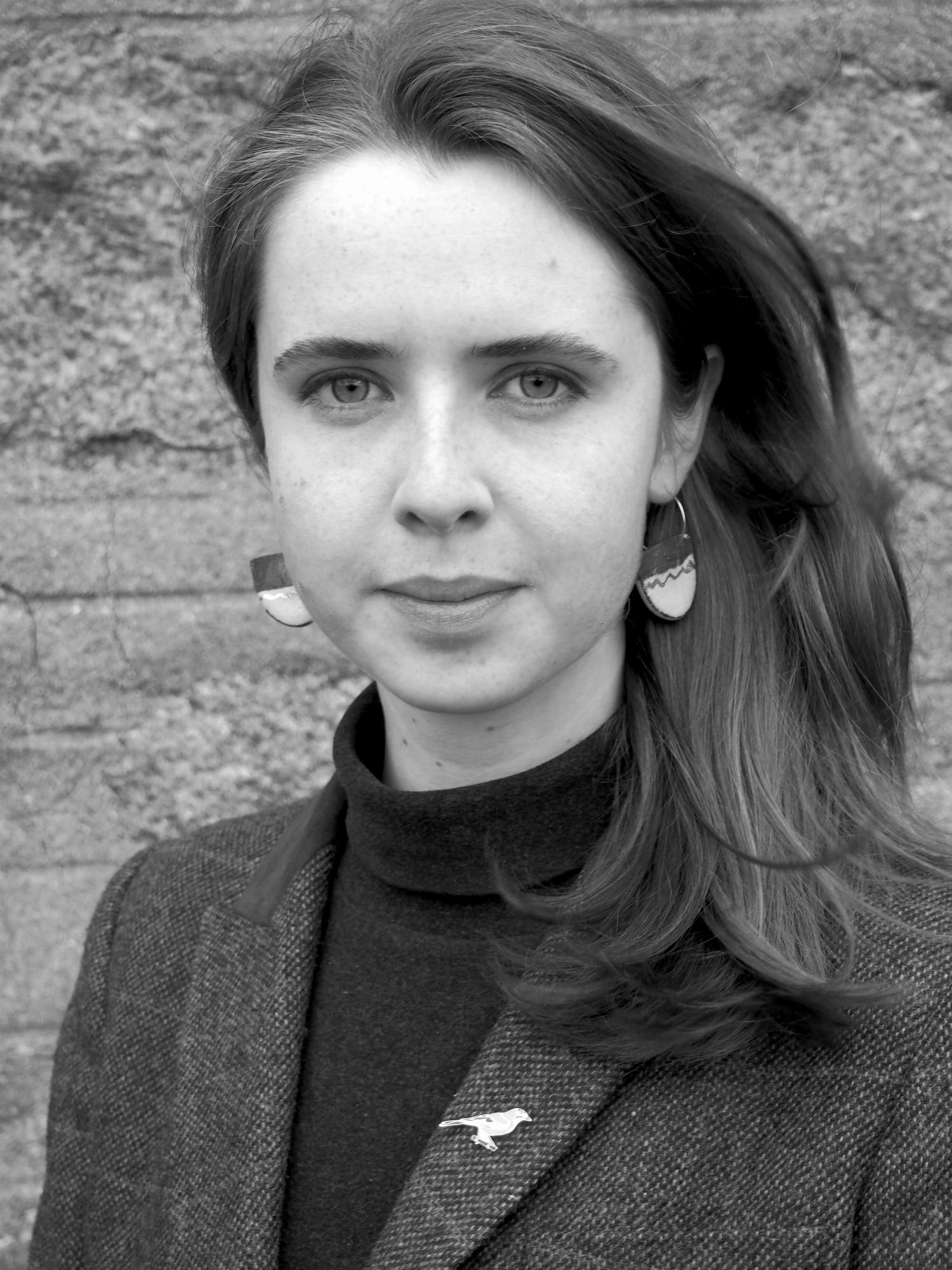 Photo by Alan Finlayson. A black and white photo of Georgina, a young white woman with long dark hair. She is wearing a blazer and a dark polo neck top.
~~~~~~~~~~~~~~~~~~~~~
How did you get involved in the show?
Both Ian Cameron and Jo Clifford had heard me perform in Miss Lindsay's Secret (a show in which I play original music) as well as music I'd composed for Sound Festival and Scottish Chamber Orchestra. It was from that they invited me to create sound for The Not So Ugly Duckling.
The show is dubbed 'A Play For Grown-Ups'. What do you think it is about this story that speaks particularly to an adult audience?
It's about life, and what it is to have had a life. It deals with that question many of us go through at some point in life, about where we belong and how we fit in. And what does it actually mean to fit in anyway.
What can audiences expect from the show?
An intimate knowledge of duck anatomy.
What was it like collaborating with the Duckling creative team?
It has been an absolute joy to work with such an experienced but supportive team. I'm definitely the duckling of the brood but they are a quacking bunch.
What is it about the Fringe that makes it such a unique festival?
The variety of performances that are happening within a whispers distance of one another. And also the sense of camaraderie.
How does composing music for a theatre show compare to the other musical work that you do?
I love how the music/sound is always serving the words, whether that's accompaniment, soundscape, interlude or the way it can suddenly change the tone and pace. Rather than creating one continuous narrative, it's little snapshots which together carry the audience through the story.
What other shows are you looking forward to seeing at the Fringe?
I'm looking forward to seeing a lot of music shows, folky things, experimental things and improv things.
And finally, what is your favourite duck?
I think it has to be the Muscovy duck, mostly because I have very close first hand experience of their child rearing techniques. Which usually ended in my siblings and I trying to feed the ducklings porridge...
~~~~~~~~~~~~~~~~~~~~~